Submitted by Jeff Shaw on Wed, 04/01/2015 - 2:09pm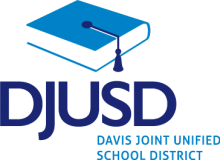 Faces & Focus is a new DJUSD program on Channel 17 Educational Access television and is produced in partnership with Davis Media Access (DMA). 
It is hosted by Maria Clayton, DJUSD Public Information Officer.
The new series is just one step in a new approach to DJUSD messaging. The thirty-minute episodes of Faces & Focus will be shown on Channel 17, but previews or links will be embedded on websites, Facebook posts or digital communications to capture the interests of those who may choose to access news from online sources.