Submitted by Jeff Shaw on Tue, 11/06/2012 - 11:43am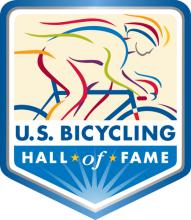 The U.S. Bicycling Hall of Fame is a 501c3 non-profit organization dedicated to recognizing American competitive cyclists and contributors to the sport for their significant achievements.  Its mission is to preserve the history of American cycling in order to educate people about the past and encourage them to participate in the future of the sport.  Encouraging all levels of cycling, the U.S. Bicycling Hall of Fame promotes cycling development and fitness.
http://www.usbhof.org/about-us
See episodes below of content produced in collaboration with Davis Media Access.